Home Inspection Company for Columbus OH
More than 50,000 homeowners have trusted us with their Home Inspections in Columbus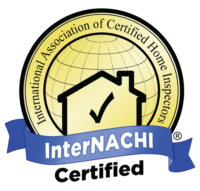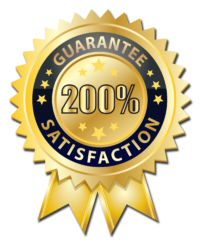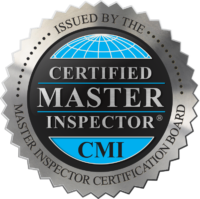 Get $25 Off Your Inspection!*
Use Promo Code: Web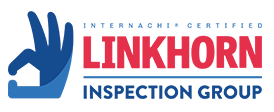 Columbus OH Home Inspection Company
Columbus OH Home Inspections | Home Inspector | Property Inspections | Linkhorn Inspection Group
Our Home inspections include these key categories:
Grounds
Garage
Roofing system
Exterior System (Siding, Windows, Trim, Doors, Decks, Patios, Steps)
Foundation, Structure, Interior Drainage
Plumbing
Electrical
Heating and Fireplaces
Air Conditioning
Attic, Crawlspace, Insulation, Ventilation
Interior Rooms
What's in Our Home Inspection Report?
The condition of every major component from the roof to the basement
Major and minor deficiencies
Any major expenditures necessary
What to watch out for
Helpful home preservation tips
Safety concerns
And much more
Our Certified Home Inspectors are Ready to Help
Pre-Purchase Inspection
Home inspections is a visual process where all of the items typically used within a home are tested and/or operated to verify proper operation or installation. Doors and windows are opened and closed, roofing materials inspected, air-conditioning and heating systems operated. The Inspector will fill the sinks and tub(s), run the shower(s), and flush the toilets. All the while making notes on the condition and operation of the components tested. Upon completion a report will be distributed to you.
New Construction Inspection
New construction inspections are performed at the completion of construction, but prior to your final walk through with the Builder's Customer Service Representative or Superintendent. It is always a good idea to verify that utilities (gas, water, and electric) have been turned on, either by you or the Builder depending on the Builder's policy. The inspection should be scheduled just a day or two before you final walk through with the Builder. This will ensure that most, if not all, last minute items have been completed prior to your inspection. At the conclusion of the inspection a completed report will be distributed to you.
Pre-Warranty Expiration Inspection
Warranty inspections are performed during the 11th month of your 1-year Builder Warranty. The inspection will be performed to verify that proper building techniques were used and that the various components of the home were properly installed. You will be presented with a completed report at the end of the inspection along with digital photos taken as needed for inaccessible areas.
Additional Services
Investor Property Inspections Includes Multi-Unit Housing
Multi-Unit Housing
Investor property inspections are performed prior to purchase as well as periodically during ownership. Pre-purchase inspections are performed to identify defects prior to taking ownership to negotiate repairs or price adjustments which reflect the condition of the property. Periodic inspections for properties currently in your portfolio would ensure the identification of needed repairs following say a long term tenant's departure. Long-term tenants sometimes neglect to mention repairs and/or abuse the property during their tenancy. Identifying those problems early is the key to profitable ownership.
Pre-Listing Home Inspections
Listing inspections are very good for the homeowner who may not be in tune with the condition of their home. A great many sales are cancelled due to the buyer's shock at the "functional condition" of the home. It may look great, but have serious technical, safety, or functional issues present without the owner's knowledge. Having the home inspected prior to placing on the market is the ideal way to identify and either repair or disclose the issue found in the Inspection Report. Obviously, repairing the items would be the most beneficial towards completing the sale. However, there may be financial reasons where the owner can't make the repairs. Disclosing them up front and pricing the home based upon that disclosure will often times produce a higher net sales price for the owner. Click on link to see Pre-listing inspection program.
Additional info
Linkhorn Home Inspections is a full service home inspection company, offering you a variety of different services with one phone call. We realize the importance of getting things done on a timely basis and we offer priority service to all customers. Inspections are usually scheduled within one to two days. We want to make sure all of your bases are covered and our goal is to provide you with the information you need to be comfortable in your new home. We are prepared to handle your inspection needs and any questions you may have.
Certifications
Member: ASHI – American Society of Home Inspectors
Member: AHIT – American Home Inspectors Training
Associate Member: CBR – Columbus Board of Realtors
 What Really Matters?
Buying a home … The process can be stressful. A home inspection is supposed to give you peace of mind, but often has the opposite effect. You will be asked to absorb a lot of information in a short time. This often includes a written report, checklists, photographs, environmental reports, and what the inspector himself says during the inspection. All this combined with the seller's disclosure and what you notice yourself makes the experience even more overwhelming. What should you do?
Relax … You are about to hire the best home consulting / Inspection Company in the area. We are Professionally Trained, State Licensed, and Nationally Certified to complete the inspection task at hand. You will be presented a state of the art comprehensive computerized inspection report with color digital photos, that is printed on site and is also emailed to you.  Also, you will receive many other materials that you will enjoy and will assist you with in the home buying process and future maintenance of the property.
Most of your inspection will be maintenance recommendations, life expectancies and minor imperfections. These are nice to know about. However, the issues that really matter will fall into four categories:
Major defects. An example of this would be a structural failure.
Things that lead to major defects. A small roof-flashing leak, for example.
Things that may hinder your ability to finance, legally occupy, or insure the home.
Safety hazards, such as an exposed, live buss bar at the electric panel.
Anything in these categories should be addressed. Often a serious problem can be corrected inexpensively to protect both life and property (especially in categories 2 and 4).
Most sellers are honest and are often surprised to learn of defects uncovered during an inspection. Realize that sellers are under no obligation to repair everything mentioned in the report. No home is perfect. Keep things in perspective. Don't kill your deal over things that don't matter. It is inappropriate to demand that a seller address deferred maintenance, conditions already listed on the seller's disclosure, or nit-picky items.
ADDITIONAL SERVICES INCLUDE​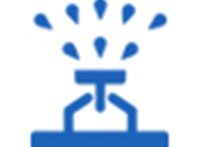 Radon Inspections
Sewer Line Inspections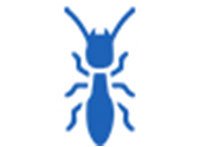 Termite Inspections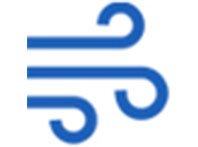 Environmental / Air Quality Testing
Drone Inspections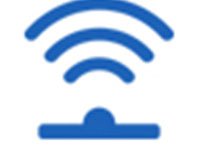 Mold Inspections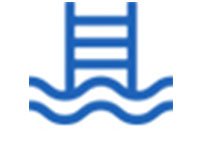 Well Water Inspections
New Build Inspections
We service the greater Columbus OH and Dayton OH communities, including:
Our Certified Home Inspectors are Ready to inspect Your House
Your 5-star Columbus Home Inspector
Ryan and Dave were prompt, professional and thorough. They encouraged questions from my first time home buyer clients. At the end of the inspection, Ryan and Dave went over their main concerns and gave suggestions for future maintenance. The detailed report was available a few hours after the inspection and when the buyers had follow up questions, Ryan respond quickly via phone. Highly recommend.
Jim + the entire Linkhorn crew were prompt, professional, and extremely thorough. As a first-time home buyer, I had almost no idea of what to expect or look for in a home inspection. Jim was incredibly patient with all of our questions and took the time to explain what he was doing and why. We received the inspection report within 5 hours after the end of the inspection, and the comments were detailed and easy to understand.
Ryan Gruber came out to perform the house inspection and was extremely thorough. He explained everything he was doing, explained any concerns and let me know which items he felt were of urgency. I was impressed with his knowledge and detail. He also was so pleasant and made it a great experience