Free Home Inspection Information
Expect the best when you work with our team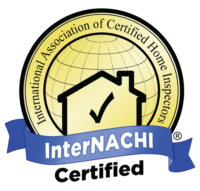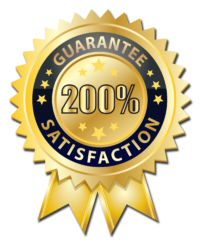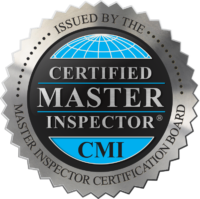 Get $25 Off Your Inspection!*
Use Promo Code: Web
The following are the services to look for:
Building Consulting
Home Inspections
Component Inspections (Specific Inspection – Only need one or two area inspected, gives us a call)
Wood Destroying Insect Infestation Inspection Report
FHA/VA Water Test
New Construction Consulting and Inspections
New Construction Warranty Inspections
Rural Development Inspections
Wood Destroying Insect Infestation Inspections
Integrated Pest Management (A Pest Control System that DOES NOT Depend on the Automatic Application of Pesticides)
Bank Draw Inspections
Insurance Inspections
Litigation
Pre-listing Inspections
We have put together a Pre-listing Inspections Program that is second to none. Sure, others offer this, but we take it to a new level.
New Construction Phase Inspections
We'll provide you with New Construction Phase Inspections. This is a great tool for you. The local Code Enforcement Officer is not trained to conduct home inspections, so why would you not want to protect your investment?
Environmental Testing Services
Mold Inspections and Testing
Mold Remediation Specifications – We have a Certified Industrial Hygienist on Staff
Water Quality & Quantity Analysis
Radon Testing
Septic System Dye Testing
Commercial Inspections
What Really Matters?
Buying a home … The process can be stressful. A home inspection is supposed to give you peace of mind, but often has the opposite effect. You will be asked to absorb a lot of information in a short time. This often includes a written report, checklists, photographs, environmental reports, and what the inspector himself says during the inspection. All this combined with the seller's disclosure and what you notice yourself makes the experience even more overwhelming. What should you do?
Relax … You are about to hire the best home consulting / Inspection Company in the area. We are Professionally Trained, State Licensed, and Nationally Certified to complete the inspection task at hand. You will be presented a state of the art comprehensive computerized inspection report with color digital photos, that is printed on site and is also emailed to you. Also, you will receive many other materials that you will enjoy and will assist you with in the home buying process and future maintenance of the property.
Most of your inspection will be maintenance recommendations, life expectancies and minor imperfections. These are nice to know about. However, the issues that really matter will fall into four categories:
Major defects. An example of this would be a structural failure.
Things that lead to major defects. A small roof-flashing leak, for example.
Things that may hinder your ability to finance, legally occupy, or insure the home.
Safety hazards, such as an exposed, live buss bar at the electric panel.
Anything in these categories should be addressed. Often a serious problem can be corrected inexpensively to protect both life and property (especially in categories 2 and 4).
Most sellers are honest and are often surprised to learn of defects uncovered during an inspection. Realize that sellers are under no obligation to repair everything mentioned in the report. No home is perfect. Keep things in perspective. Don't kill your deal over things that don't matter. It is inappropriate to demand that a seller address deferred maintenance, conditions already listed on the seller's disclosure, or nit-picky items.
*Portions of the above is an excerpt from Sell Your Home For More by Nick Gromicko. Copyright (C) 1997 Nick Gromicko
If you would like to know more, please contact me for a personal consultation, or to schedule an inspection today.
ADDITIONAL SERVICES INCLUDE​
Real Estate Inspection Service that Checks Every Layer of a Home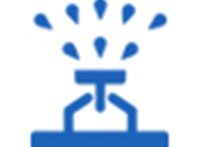 Radon Inspections
Sewer Line Inspections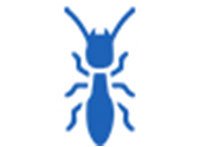 Termite Inspections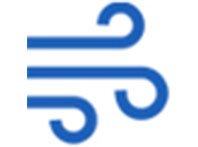 Environmental / Air Quality Testing
Drone Inspections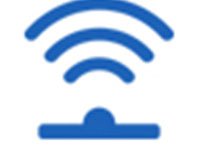 Mold Inspections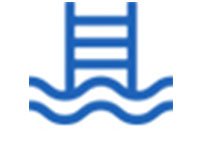 Well Water Inspections
New Build Inspections
We service the greater Columbus OH and Dayton OH communities, including:
Your 5-star Columbus Home Inspector
Ryan and Dave were prompt, professional and thorough. They encouraged questions from my first time home buyer clients. At the end of the inspection, Ryan and Dave went over their main concerns and gave suggestions for future maintenance. The detailed report was available a few hours after the inspection and when the buyers had follow up questions, Ryan respond quickly via phone. Highly recommend.
Jim + the entire Linkhorn crew were prompt, professional, and extremely thorough. As a first-time home buyer, I had almost no idea of what to expect or look for in a home inspection. Jim was incredibly patient with all of our questions and took the time to explain what he was doing and why. We received the inspection report within 5 hours after the end of the inspection, and the comments were detailed and easy to understand.
Ryan Gruber came out to perform the house inspection and was extremely thorough. He explained everything he was doing, explained any concerns and let me know which items he felt were of urgency. I was impressed with his knowledge and detail. He also was so pleasant and made it a great experience